27 Aug 2012
Top 5 Most Underrated Hip Hop Producers
Top 5 producers lists have become exciting topics of conversation as much as top 5 emcees lists. Thanks to Madness for compiling a list of his top 5 most underrated and underappreciated producers in hip hop music.
BUCKWILD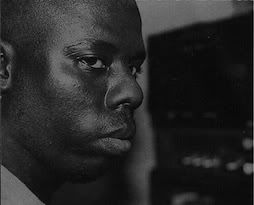 Buckwild's sound is unmatched. His list of production credits reads as a "Who's Who" in all eras of hip hop, from Big L, Organized Konfusion, and O.C., to Nas and 50 Cent. Buck's ability to progress with time is what lands him the number one most underrated spot. His production fits the time period for every release without sounding dated. Employing live instruments has helped strengthen his sound. He has produced breakout singles as well as standout tracks and is the true definition of a producer who can cover any production range without sacrificing his craft.
THE BEATNUTS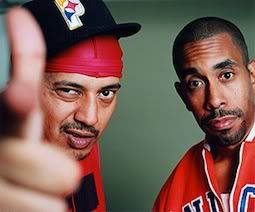 The Nuts are the ultimate in underrated creative production. Their genius formula updates with each album. From "Reign Of The Tec" to "You're A Clown", they never missed a step. Stone Crazy is considered a certified underground classic hip hop album. It also marked a shift in production style and sample choices for the group, which later served as great influence to many producers with old cartoon records and Spanish soundscapes. JuJu and Psycho Les have proven to stand on their own with solo production for others, but both styles combined create timeless street magic.
DAZ DILLINGER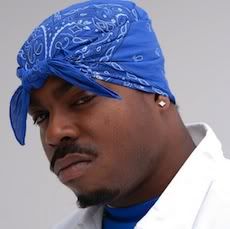 Daz shaped the west coast sounds as much as Dr. Dre or DJ Quik. His style and beat format fit perfectly with Death Row Records in the 90s. Daz's production catered to each artist he worked with, from 2Pac to his older cousin Snoop Dogg. The highly-anticipated debut album Dogg Food from Tha Dogg Pound did not disappoint. With Daz producing the entire project, the album flowed like a 1995 gangster memoir in Los Angeles. Daz produces anthems, and his drum patterns always captivate when the keyboard-laden backdrop is applied.
ERICK SERMON

The Green-Eyed Bandit mastered the 90s "music for your jeep" style while adding his own brand of funk with rough and rugged beats for that head-nod experience. He carved out his niche early with classic songs from Redman. Sermon transformed his sound into a futuristic version of the original funk that we grew to love. His basslines have a distinct sound and he has a history of producing remixes that outshine the original songs.
PRINCE PAUL

Producing critically-praised music for over 20 years is no easy feat. Prince Paul is one of the few exceptions. Let's start with three words: De. La. Soul. Paul crafted classics that stood the test of time. Making long-lasting instrumental pieces seemed to come natural for Paul, immersing listeners in the sample choices every time. Prince Paul's innovation is one of his strong points, co-founding The Gravediggaz and eventually producing his own film within a musical piece, titled A Prince Among Thieves. His production credits have extended well into the 2000's solidifying his relevance with conceptual hip hop masterpieces. Any theme can be met with a Prince Paul soundtrack.
Honorable Mentions:
DJ Quik
Hi-Tek
Ski Beatz