11 Sep 2012
Ten Most Intimidating Rappers
Rappers are often criticized for their lyrics, unfulfilled potential, and an unlimited assortment of other subjective opinions by journalists. There are, however, exceptions to the rule with certain rappers that make you bite your tongue and think before speaking. Thanks to LuvJonez for compiling a list with TheBeeShine of the ten most intimidating rappers.
IMMORTAL TECHNIQUE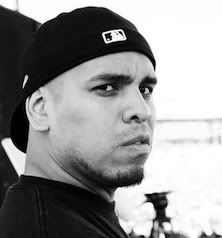 Known for being incredibly active in social justice and keenly politically aware about world cultures, Tech is intimidating because of his militant stance against the powers that be. His albums feature images of assassinated politicians and share stories of rape, thug life, redemption, and activism in a lethal mix of messages. Though short in stature, his spirit and presence, combined with his outfit of army fatigues make his work larger than life.
TRICK TRICK

Hailing from the impoverished city of Detroit, Trick Trick emerged in recent years as a grimey, thug rapper with notable connections. His first album helped pave the way for his intimidating presence, as it featured a series of mug shots, a court order, and an angry expression on his face. After recording features by Eminem and Proof for his debut album, Trick Trick appeared to be an unknown artist until research showed that he's sold 2 million albums independently. There's no question that Trick Trick knows how to be a businessman and make things happen his way.
C-MURDER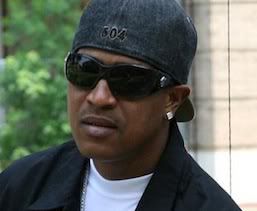 Though all of the No Limit crew from the 90s seemed to be locals from Master P's neighborhood, P's brother Corey aptly rapped under the name C-Murder. He rapped about thug life, talked about guns, had gun tattoos, and even murdered someone during a nightclub brawl at the peak of his success. C-Murder projected a grimey image, and a life sentence in prison would solidify him as one of the most intimidating rappers.
BUMPY KNUCKLES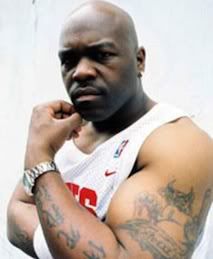 The name Bumpy Knuckles alone conjures images of post-fight scars and bleeding, but Freddie Foxxx has gone to great lengths to establish his tough guy persona. His voice always sounds angry, and combined with his linebacker-sized frame, witty but hardcore approach to the microphone make Bumpy an intimidating emcee. He is also part of a biker gang and has worked with the WWE as a rapper/producer on projects in the past, all contributing to his brand of "smack you in the face" rhymes.
M.O.P.

Billy Danze and Lil Fame have built a career out of being the heavy metal equivalent of angst-ridden, alcoholic, gun-toting rappers defending their BKNY stomping grounds. The name Mash Out Posse certainly makes you think that they would jump you in broad daylight to get what they needed, and the fact that they continue to ride with that theme today and still cause fear and respect from fellow emcees is a testament to the fact that no one can do it like them.
CHINO XL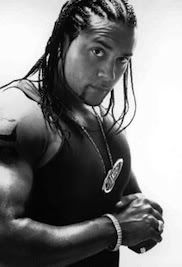 Chino XL has been rhyming since 1986 and has built his legacy from intimidating wordplay and his physique. He has always looked like a combination of The Rock and a muscle-bound Cholo who would rather rip your head off your shoulders than get into a rap battle, but he could easily do both. He's enjoyed success as an actor while still recording with Viper Records, operated by the equally intimidating Immortal Technique, a testament to Chino's long lasting rhyme skills.
DMX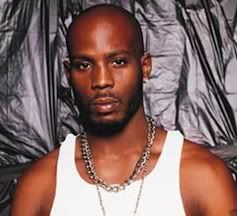 X has always seemed like an unstable emcee, capable of crying on stage in front of thousands of people and stabbing you in the chest at the same time. His mix of deeply personal rhymes, introspective lyrics, and "tear the club up" anthems made him a great entertainer. However, off stage he stole cars, maintained a stable of pit bulls, went to prison more than a few times, and was frequently affiliated with guns and drugs. These factors alone make him seem like it's best to be on his good side.
JAYO FELONY

Jayo made noise in his early career on the west coast with Crip-influenced battle rhymes and tough talk, and even had a short run on Def Jam Records. He always seemed to roll as a one man army despite gang connections and his fearless attitude to approach or fight any emcee over disagreements. With a nickname like One Shot Kill, Jayo is a respected emcee whether earned or taken.
BUSTA RHYMES

Busta's track record of radio hits, wild energy, overly opinionated interviews, Barry Bonds-like build, and tendency to point in others faces when upset makes for an unpredictable and intimidating emcee. He has a long legacy of paving his own lane and has maintained his hundred-syllable rhyme schemes with great fortune in the modern era of strip club, Euro-dance anthem Top 40 rap charts.
STICKY FINGAZ

Though Sticky has moved away from rapping in recent years, he was always the most charismatic member of Onyx. His shameless "mad face invasion" chants, crooked eye, and teeth-gritting agony in his rhymes made him seem like a loose cannon not to be messed with. His desire to beat and mangle bootleggers with no apologies for his intensity made fans both love him and afraid to ask for an autograph.