4 Dec 2012
11 Hype Men Successes In Hip Hop
Hype men have been an essential part of the live performance since the beginning of hip hop. Known to fire up the crowd and emphasize lyrics for the main act, often times the hype man plays a big role with the audience's experience. What is less known is that many now-famous legends of the game began their careers in this role for more popular acts. To highlight some of the major players who evolved from side kick to main attraction on the stage, we have compiled a list with LuvJonez of some of the most notable hype men in the rap game; some great, some not so great, but some that have climbed the ladder of success.
KIDD CREOLE (The Furious 5)
"The original hype man" as quoted by Kool Moe Dee. Forever remembered as the creator of the "yes, yes ya'll" chant from raps early days, Kidd Creole was one of the founding members of Grandmaster Flash and The Furious Five. He was noted as one of the first rappers to "style" rhymes and helped promote park jams by warming up the crowd for the more lyrical members of the crew. Creole was always handing out flyers, hauling turntables and records for his crew, and is now immortalized in the Rock N Roll Hall of Fame for his efforts in the early days of rap.
FLAVOR FLAV (Public Enemy)
Probably the most well-known hype man in the rap game, Flavor Flav was always the balance and comic relief for Chuck D's more serious rhymes as part of Public Enemy. Flav has become a reality TV star in recent years, but his grind in the early Def Jam days for Public Enemy earned him the status of an icon. From outlandish colored suits, his iconic over-sized clock and willingness to make jokes, Flav built his status from only occasionally rapping, but chanting in the background of songs and performing skits for PE along the way. Always willing to bounce around to get people excited for the heavy subject matter from PE, Flav helped make hype men a necessity in hip hop.
JAY-Z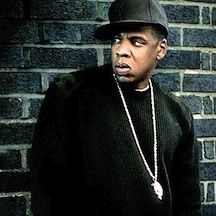 Though Jigga has become one of the few giants of the culture, eventually becoming a full-fledged NBA and clothing mogul, his humble beginnings in the Marcy projects of Brooklyn helped shape the man he is today. Most people know of Jay-Z from his debut album Reasonable Doubt introducing him to the masses, but long before Roc-A-Fella Records, Jay was the understudy and hype man for Jaz-O, another Brooklyn emcee in the 80s. Often appearing in photos and videos with Jaz-O, the "Hawaiian Sophie" music video shows a young, floral-print wearing Jay before he branched out on his own. The similarities in name of Jaz-O and Jay-Z is no coincidence, and regardless of their disagreements, Jay started as a side kick at a young age to learn the game and eventually graduate to much more success.
JERMAINE DUPRI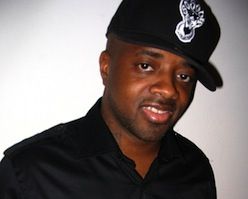 The So So Def prince of Atlanta, Jermaine Dupri, has established himself as a hit-maker for groups like Kris Kross, Nelly, Ludacris and many others in his long run as an entertainer. One of JD's lesser known facts is that his origins come from being a dancer and hype man for Whodini back in hip hop's infancy days. Learning the entertainment business at a young age helped JD understand marketing, which was used throughout his career in R&B, slow jams, and rap. Few people know that his father was Michael Mauldin, a long-standing record executive at Columbia Records. The apple didn't fall far from the tree where talent scout and empire building was concerned.
2PAC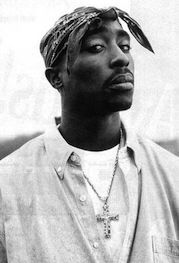 Forever a household name and arguably the world's most popular rapper since the mid-90s, 2Pac was an iconic rap solider and fallen hero. His career began with the fun-loving and somewhat novelty act from Oakland known as Digital Underground. Starting out as a dancer and side kick for Shock G and scarcely recording with the crew, 2Pac used his connections to create his own recording deal that eventually birthed his incredible back catalog of material. Though graduating from a less serious version of rapper and image in his early career, 2Pac hit the ground running with political issues and anthems for struggle with his early solo records, and found his thug life voice to brand himself as a superstar in the years to come.
DIDDY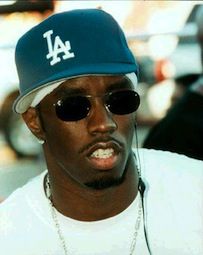 Sean "Puffy" Combs had a mogul mindset even before his career began. His determination helped him evolve from his early claim to fame as a dancer for Heavy D and other Arista/Uptown artists under the executive watch of Andre Harrell. Quickly connecting with artists at Uptown from R&B and rap, Diddy orchestrated glossy remixes and built a roster for his own label, Bad Boy Records. His artist persona was only talking in the background of tracks until Biggie encouraged him later on to fully embrace standing out as a solo artist. With the charisma and business-mind to create a record label, clothing line, alcohol brand, and many other ventures, Diddy took his life-long hustle and dancing energy all the way to the bank and continues building his empire decades later.
MEMPHIS BLEEK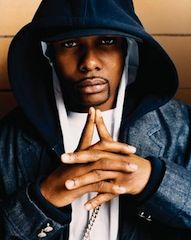 Perhaps one of the most slept on hype men in all of rap, Memphis Bleek quietly built a career from being Jay-Z's side kick in the 90s and on almost every record since. Some people were convinced that Bleek saved Jay's life or served as his assistant to have stuck around as long as he did. Bleek released four albums under Roc-A-Fella Records. While he didn't record many hit singles, all of his albums went gold, which is a feat unmatched by most of rap's former hype men.
BUSHWICK BILL (Geto Boys)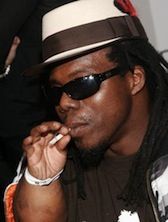 Forever immortalized as the blood covered, shooting victim from the album cover of We Can't Be Stopped, Bushwick Bill was one of the first to rap about horror and graphic imagery. As the scary and unpredictable "Chucky" persona and hype man for the Geto Boys, the pint-sized rapper had no shame in showcasing his mutilated eyeball on stage, while embracing the violent, gangster, and thug image of the rest of the group. After a career of tough talk and horrific tales, Bill explored Christianity and disappeared from the lime light. Though he started as almost a mascot for Geto Boys, Bill grew into a rapper capable of holding down a full-length album. Despite waning popularity in the Internet age, Bill will always remain an icon to rappers exploring the dark side of life.
PROOF (D12)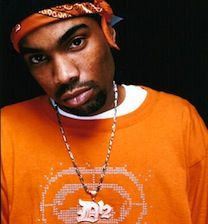 The now historic relationship of Proof and Eminem is recorded on film in 8 Mile, but the true story of Proof's influence on Em is his determination to bring a young Marshall Mathers on stage at open mics and emcee battles to showcase his skills in front of an audience in the 90s. Proof served as an usher in the Detroit hip hop scene and constantly pushed Eminem to do more. Though his life ended tragically and his role with D12 never launched him fully into the limelight, Proof has validated that a hype man can do more than chant your lyrics hype up the crowd. A hype man can push you into a legendary and superstar status career.
FREAKY TAH (The Lost Boyz)
Cut down in his prime as one quarter of The Lost Boyz crew, Freaky Tah parlayed his friendship with the other members into a career as a hype man for a few albums. Though he never was responsible for incredible rhymes, his contributions to The Lost Boyz was that of video mainstay and sometimes DJ. He promoted his crew heavily and served as backup emcee at times, but Tah pushed hard for his Queens crew to make noise and celebrated the high life with them, before being gunned down at age 27.
TONY YAYO (G-Unit)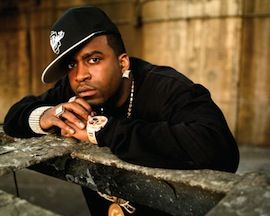 Named after the Tony Montana "Scarface" character, Yayo is one of the more shadowy figures of the G-Unit crew. Always present in videos and concerts, but Yayo rarely recorded rhymes until G-Unit was diminishing and Young Buck left. Though he released an album in 2005 that was not as successful as his crew mates' projects, he did contribute to the group's 2x platinum debut album. Yayo proved his loyalty to G-Unit and long-time friends 50 Cent and Lloyd Banks by sticking around for both the good and bad times.